Looking for a reliable, local heating and cooling company for commercial and residential maintenance? Hanover Park HVAC is proud to offer seasonal HVAC maintenance services and plans for any customer. We also maintain residential and commercial refrigerators! If you have an emergency and need repairs right away, don't panic.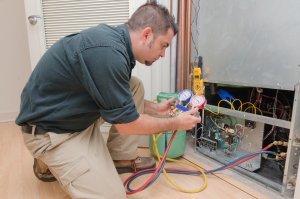 Your Local HVAC Maintenance Experts
At Hanover Park HVAC, we always work hard to keep your systems in top shape. Regular maintenance is essential if you want to get the most out of your machine. Maintenance is usually done in the spring and fall to accompany the changing seasons. This also helps prevent an unexpected failure in the middle of winter! We will carefully inspect your system for signs of wear, damage, leaks, failing parts, and more. Then we will thoroughly clean the system so it performs at optimal efficiency.
Don't wait until there's an emergency to call for help! Save time and money with regular heater and air conditioner maintenance services in Hanover Park, IL today. Call us at 630-550-8723.